Wein, Weib und "Eine Liebe in der Bourgogne"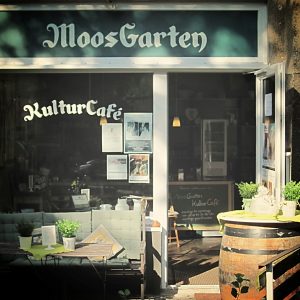 02.04.2017 um 16 Uhr
Lesung, Q&A, Signierstunde, Weinverkostung
MoosGarten Kultur Café
Lorenzstraße 63
12209 Berlin
Lesung: Eine Liebe in der Bourgogne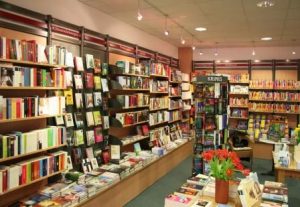 11.11.2016 um 19 Uhr
Lesung, Q&A, Signierstunde
Buchhandlung Behm
Schönfließer Str. 9
16540 Hohen Neuendorf
Buchhandlung Behm
Schreibwerkschau Special
11.07.2016 um 19:30 Uhr
Lesung, Q&A, Signierstunde
Mitwirkende: Anders Alborg, Carola Wolff, Bettina Kerwien und meine Wenigkeit
Moderation: Claudia Johanna Bauer
Humboldt-Bibliothek
Karolinenstraße 19
13507 Berlin
Eintritt frei
Lesung: Eine Liebe in der Bourgogne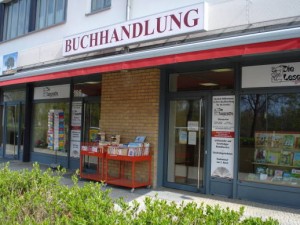 29.04.2016 um 19:00 Uhr
Lesung, Q&A, Signierstunde
Buchhandlung – Die Leseratte
Spandauer Str. 188
14612 Falkensee
Veranstaltungshinweis Lesung Falkensee

Lesung: Eine Liebe in der Bourgogne
23.04.2016 um 16:00 Uhr
Lesung, Q&A, Signierstunde und Tarte

Buchhandlung am Schäfersee
Markstraße 6
13409 Berlin
Verantaltungshinweis Buchhandlung am Schäfersee

Lesung: Eine Liebe in der Bourgogne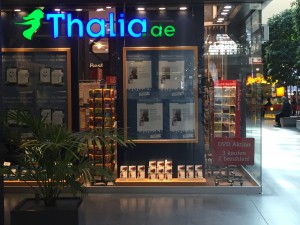 02.03.2016 um 20:15 Uhr
Lesung, Q&A, Signierstunde
Thalia Buchhandlung in den Borsighallen
Am Borsigturm 2
13507 Berlin
Eintritt frei
Eine Liebe in der Bourgogne
3.12.2015
Roman Veröffentlichung
Aufbau Taschenbuchverlag.
304 Seiten. Auch als eBook.
Vorbestellung bereits jetzt bei Amazon.
Schreibwerkschau Spezial
6.7.2015 um 19:30 Uhr
Humboldt-Bibliothek, Karolinenstraße 19, 13507 Berlin
Buchvorstellungen, Lesungen, Talks, Q&A
Erfolgsautoren*innen der Schreibwerkstätten der VHS Reinickendorf stellen ihre Werke vor und berichten über ihre Erfahrungen bei der Agenten-/Verlagssuche und beim Self-Publishing.
Die Autoren*innen signieren am Ende der Veranstaltung.

Moderation: Claudia Johanna Bauer (Autorin, Leiterin Writer's Coaching Kurse)
Mitwirkende: Anders Alborg, Carola Wolff, Bettina Kerwien, Karim Pieritz
And then the world stopped turning…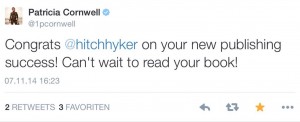 …when I finally signed my first book contract and my favorite author, hero and role model for kindness and support Patricia Cornwell tweeted me this.